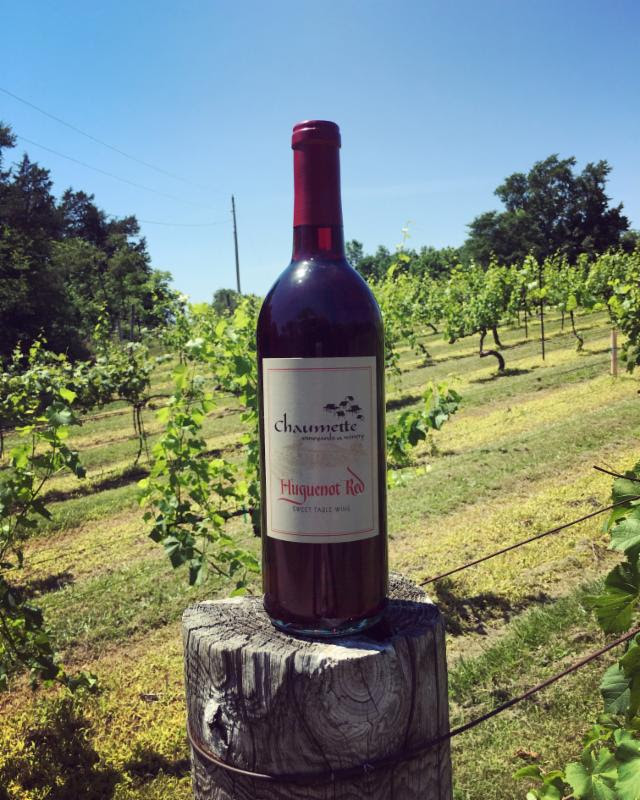 Each month Ste. Genevieve winery Chaumette features a wine you can purchase at a discount in their tasting room.  For the month of June, that wine is their Huguenot Red.  In Chaumette's tasting notes, It's described as a fruit-foward and sweet red wine with an enticing blend of raspberry and cherry flavors. Pair with sausage pizza.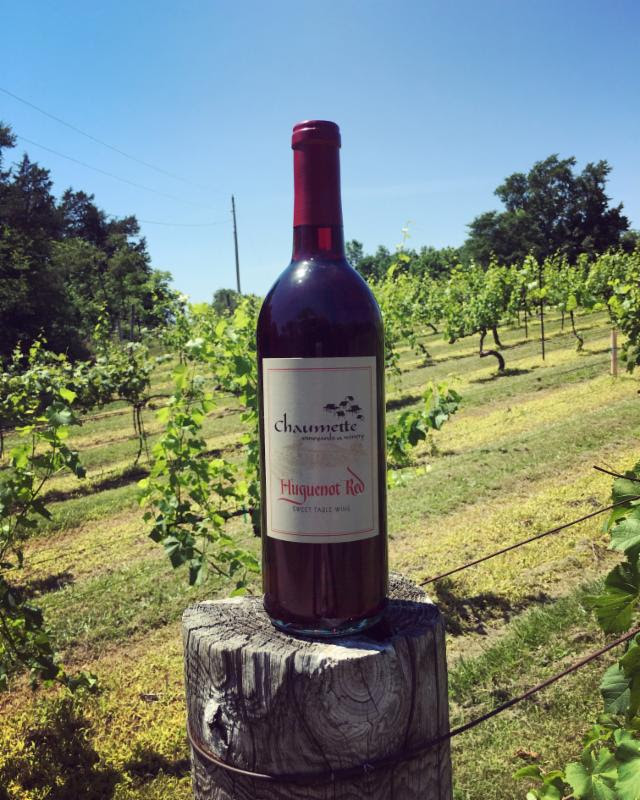 Snooth.com
writes, "Huguenot Red offers a classic taste reminiscent of the French countryside," and gave the wine 3.5 "glasses" out of 5.Out of the bottle, this wine has a nice light ruby color. The nose is full and you can't miss the berry notes. You will definitely get the fruits on the a palate, and come off as good, lite wine to go with a meal.  "I've yet to try with a sausage pizza, but I'm game to try.
About Chaumette Winery
Established in 1990 by Hank and Jackie Johnson, Chaumette Vineyards & Winery is located in Ste. Genevieve, Missouri, home of the first colonial settlement on the west side of the Mississippi River by the French in the early 1730's. Chaumette sits on 310 acres of land, 30 acres of which are grapevines, approximately seventy miles south of St. Louis, in the Ozark Mountain American Viticultural Area.
The region, distinguished by rolling hills and the Saline Creek River Valley, is known to have a temperature differential of more than 5 degrees (warmer) compared to other Missouri wine regions, which is considered to be advantageous.
They grow varieties such as Norton, Missouri's state grape; Chardonel, a hybrid of Chardonnay; Traminette, similar in style to one of its parent grapes, Gerwurztraminer; Chambourcin and Vignoles, all French-American hybrids. Chaumette is a boutique winery, producing between three and five thousand cases annually of mostly dry wines, with some semi-dry and semi-sweet styles as well as vintage port and late harvest wines in some years.