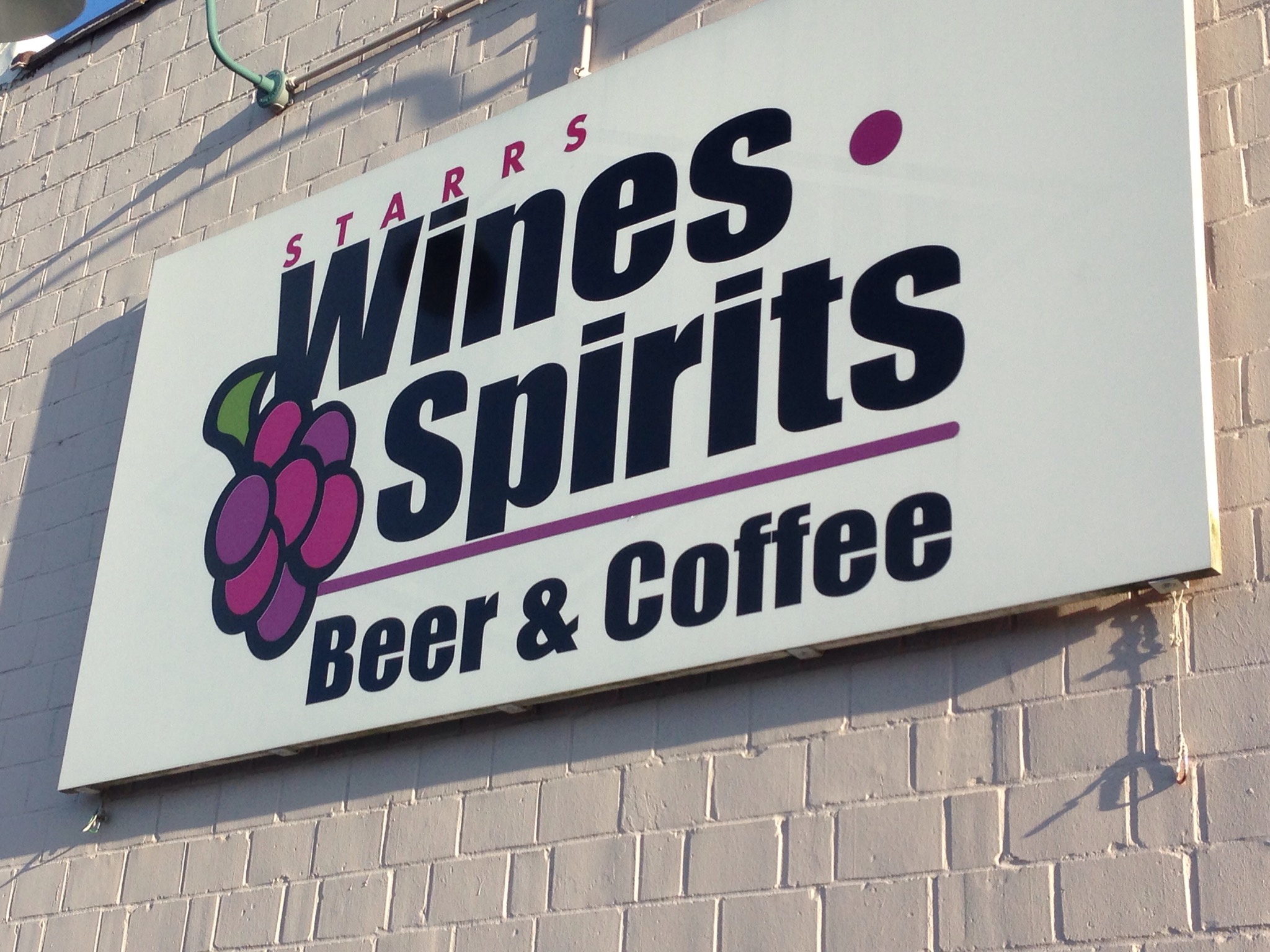 Back before the kids were born, we drank a lot of wine.  Let me rephrase, we drank A LOT of wine.  Back then, wine was seriously cool among the Generation Xers and there were lots of labels coming out of Northern California, like Smoking Loon, Sterling, Sutter Home and Menage Trois.  And soon, wines from Australia, Spain and Chile became all the rage.
I remember fondly the exoticness of enjoying these wines from foreign lands, especially the ones from Chile.  Regrettably, I did not have the inclination to learn more about them.  Fast forward 15 years and I make my first visit to a local staple of the St. Louis wine and spirit community, Starrs.  While my visit was short, I just needed some cheap tequila, my interactions with the staff, including co-owner Bud Starr was absolutely delightful.  He even showed me their famous coffee roaster in the back.
Starrs began in 1979 as a small gourmet coffee roaster.  Back then they had three stores at one time but decided in 1991 to concentrate on one larger location in Richmond Heights. Today they offer one of the best selections of fine wines in St. Louis – all under the tasting umbrella of John Nash who was one of the founders of the Wine Merchant and Bud Starr. Together John and Bud have a combined 62 years of experience with John concentrating on Rhone, Burgundy and Pinot Noir and Bud specializing in California Cabernet and Bordeaux.
This week, I was perusing my email when I ran into one from Starrs.  After reading it, I was suddenly re-engergized in relearning about the great wines from Chile.
As I wrote before, Chile has historically been known for cheap wine imports from a flood of inexpensive vino imported to America in the 1980s. The country does produce stunning, world-class wines and now, thanks to a handful of small importers, Starrs has access to them, but some wines are very limited in availability.
"These are the finest Pinot Noirs that we've tasted from South America. Stunning handmade wines of superb quality. We have them in stock and on sale at great prices," wrote Nash.
---

2014 Montsecano Refugio Pinot Noir 
Starr's Sale Price $24.99
Wine Advocate's Price $30.00
The 2014 Refugio Pinot Noir. It contained some 450 liters of juice from their vineyards that usually go to Montsecano, which together with purchased grapes is a much more elegant and airy Refugio; it is a wine with aromas of sour cherries and spices, bright and aromatic with violets and even hints of blood oranges.
This is a noteworthy Pinot Noir from Casablanca at a fantastic price. Some 9,800 bottles were produced. -Rated 92+/100 Wine Advocate.
---
2013 Montsecano Montsecano 
Pinot Noir 
Starr's Price $36.99
Wine Advocate's Price $50.00
The top of the range in a cool year, the 2013 Montsecano is sourced from their biodynamically farmed vineyard; it fermented in stainless steel and matured in egg-shaped cement vats where the wine was kept for about one year before bottling.All the wines here are bottled completely unoaked. It has aromas of sour cherries, raspberries, violets and something earthy, very perfumed and aromatic with character. The palate is medium-bodied with very fine tannins (it's been in bottle for one and a half years already).
It was bottled in March 2014. The first vintage of this wine was 2008 and it's still going strong, so this should be quite long-lived. Some 6,200 bottles produced. – Rated 93+/100 Wine Advocate
---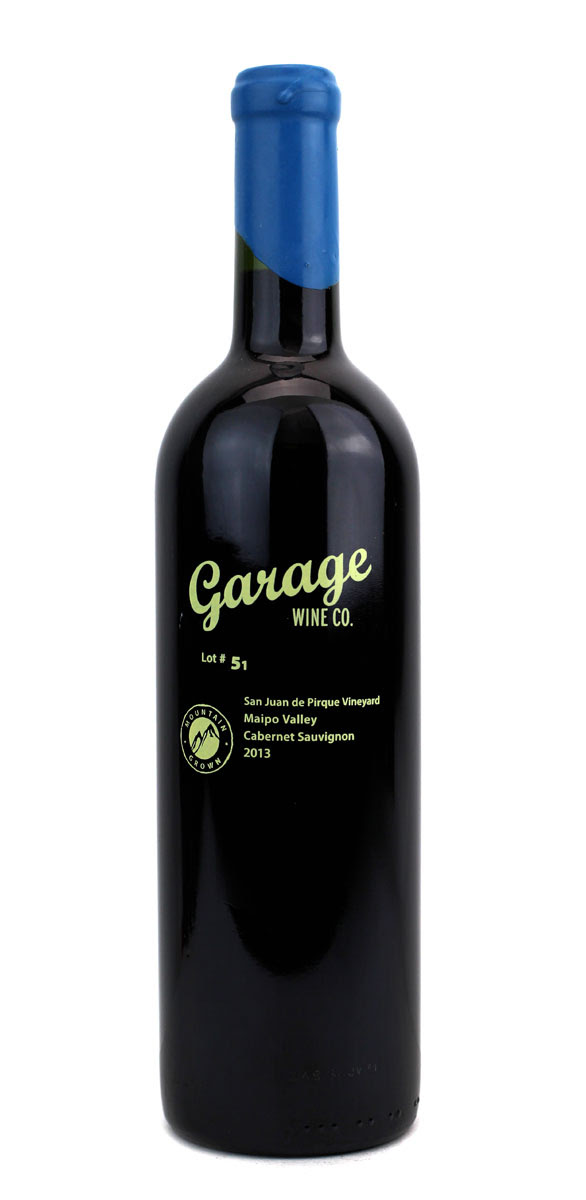 2013 Garage Wine Co. Lot 51 
Cabernet Sauvignon
Starr's Sale Price $29.99
Wine Advocate's Price $33.00
The 2013 Lot #51 Cabernet Sauvignon is blended with a little Cabernet Franc and is sourced from the San Juan de Pirque Vineyard. Most of the wines ferment in stainless steel with indigenous yeasts and then age in used barrels. There is good herbal freshness, ripe berries, earth, iron and a touch of blood. The tannins are very fine and there is a nice thread of acidity, with good balance. This vineyard is the second terrace of the Maipo river, with the classical rolling stones of Puente Alto, at almost 1,000 meters altitude. The bottles now show a round stamp saying 'Mountain Grown'. 5,000 bottles produced. – Rated 92/100 Wine Advocate
Cabernet Franc
Starr's Sale Price $29.99
Wine Advocate's Price $33.00
The 2013 Lot #50 Cabernet Franc is sourced, like all the lots of Cabernet Franc, from the Pirque Vineyard in Maipo, and in this vintage the vineyard is shown on the label. It has that note of freshness I find in some of the best high-altitude vineyards, with some blue fruit aromas, something minty, leafy, herbal, balsamic, very fresh and a little wild.This is a vineyard at some 700 meters altitude. The palate is also very fresh, medium-bodied with very fine tannins, a fine texture and is very elegant. 5,513 bottles were filled. – Rated 93/100 Wine Advocate
Truquilemu Vineyard Lot #47
Starr's Sale Price $29.99
Wine Advocate's Price $33.00
There were 19 barrels of the 2013 Truquilemu Vineyard Lot #47, which is from the Empedrado zone in the Maule Valley. This is closer to the coast full of granitic soils with some layered parts, kind of schists, which allow the roots to go deep.
The nose is floral, elegant and subtle, a little closed at first, becoming deeper and more nuanced with time in the glass. The palate shows great, citric freshness with a thread of fine acidity going through its backbone. This is mostly Cariñena mixed in the field with other varieties picked and fermented together, but the Cariñena represents more than 85% of the blend in the wine. It has character, notes of the earth and also those violets only the best Cariñena can provide. Plain great, with a long life ahead. Some 6,800 bottles were produced." -Rated 94/100 Wine Advocate