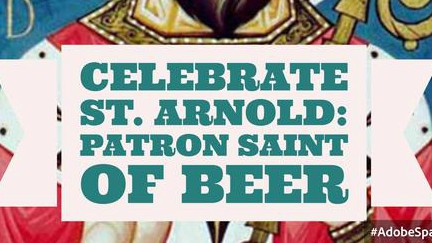 A year ago, our friends at 21st Street Brewers Bar learned a valuable lesson.  "We learned don't host a bags tournament in the middle of the day in August with no shade on a concrete beer garden-among other things and this year want to step it up and make it bigger, more fun and cooler," wrote Jason Arnold of Hamilton Hospitality.
So, Arnold and his team have created new series of beer-infused events, centering around All Saints Day, which is Wednesday, November 1.  These events will keep the momentum of All Saints Day going through the weekend, kicking off with the 3rd Annual St. Arnold's Beer Dinner celebrating the Patron Saint of Hop Picking and Belgian Brewers.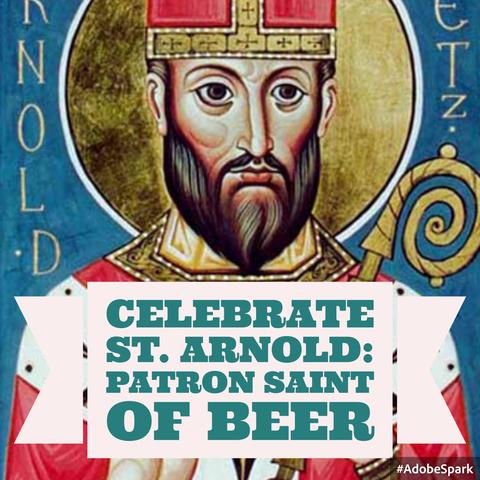 Saint Arnold encouraged and provided beer from his monastery to local peasants and in doing so, saved them from the drinking contaminated water and developing the plague.  "Don't Drink the water, drink the beer," warned Saint Arnold. "From Man's sweat and God's love, beer came into the world."
Your all-inclusive ticket includes six beers hand selected from the Malt House Cellar and an artfully paired five-course dinner by Executive Chef Ryan Luke.
Goose Island Sofie '15
Ommegang Game of Thrones '16 Valar Dohaeris Tripel Ale 
Roasted Beet and Orange Salad
With Micro Greens and Camembert Beignet
Uinta Hopscursion Brett IPA '16
Golden Tile Fish
Pan Seared Tile Fish over Kobocha Squash Risotto and Pomegranate Salad
Schlafly Baltic Porter '16
Quail and Duck Pie
Braised Quail and Duck in Rich Demi with Herb Pastry Crust
Deschutes The Abyss 2016 Reserve
Sweet Potato Pie
With Pecan Streusel and Bacon Ice Cream
Crown Valley Bucking Bronco Barley Wine Ale '16
Blue Cheese Mousse and Pear Trifle
Find salvation and they promise that the beer, food, and water will be an experience to remember.
Your all-inclusive $75 ticket includes beer, food, service, and tax.  21 and over only-Sorry No refunds
More Fun stuff includes
The fun continues on November 5th with the new, 1st Annual All Saints Festival. The festival will take place on on 21st Street between Charleville Brewing Company & Tavern and 21st Street Brewers bar from 11 am to 5 pm.  Tickets are available online at www.allsaintsfestival.ezregister.com
Schedule
10:30 a.m.:  Registration for the Black Jack Pub Run/walk/bike/crawl.  The group will move from the start to 4 Hands, then to Square One and back to Charleville.
11am-ish Black Jack Run begins
11:30-ish Registration for the Bags Tournament begins
Noonish  Bags tournament begins
2 pm Live music at 21st Street Beer Garden/Stein of St. Augustine tastings begin
Block Party Bags Tournament includes 1st beer for each of the two-person teams-minimum 3 games $50 for teams of two.
Griffin and the Gargoyles at 2pm-Free
Stein of St. Augustine includes unlimited tasting from 65+ taps at 21st Street and Charleville from 2-5pm $30
Great food and fun along the way.