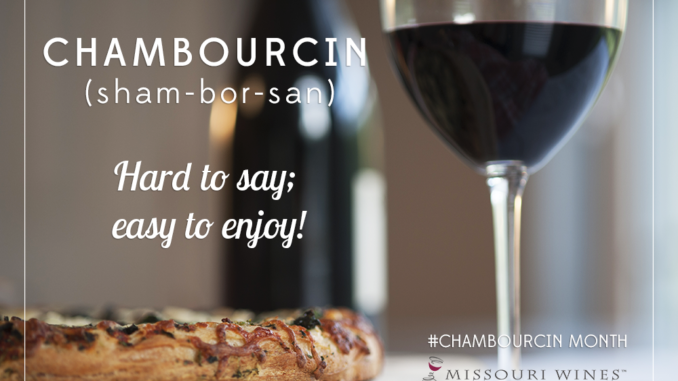 For me, Fall is the best season for wine. Especially when you're tipping back among the many beautiful river bluffs, wooded valleys, and rows upon rows of vineyards. But the array of colors that make this season so luscious won't last for long, so make sure to take advantage of November and the days you have left.
Norton may be Missouri's most popular wine, but November is the month we celebrate the Show Me state's second most popular red wine, Chambourcin.
Chambourcin, pronounced sham-bor-san, is a French-American hybrid grape that was developed in the 1950's. It's a disease resistant and hardy varietal, making it a good fit for Missouri's demanding weather conditions. Chambourcin vines are also known for being very productive, producing above average yields per acre.
It has lovely earthy and berry notes with nice acidity, spice and low tannins. It's most often found as a juicy and earthy, dry red wine with soft tannins, making it very approachable. It's a great gateway or transition red wine, whether you are new to reds or looking to switch with the change of the seasons. Other styles of Chambourcin you'll discover are semi-dry reds, dry and semi-sweet rosés, and many different blends utilizing it.
Chambourcin also pairs very well with your fall favorites. It's great with pork loin, burgers, red sauce pasta, mushrooms, brie, camembert and so much more.