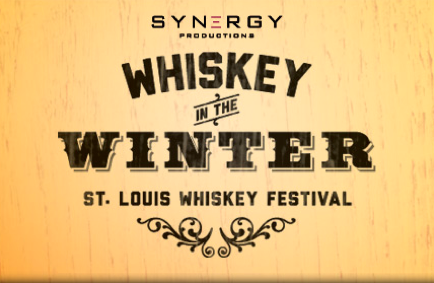 Brothers and sisters, if you're a lover of the whiskey, your Hanukkah, Christmas, Kwanzza, and Festivus is comin' a bit early this year.  The "Sixth Annual Whiskey In The Winter" extravaganza is set to flow the night of November 17th this year. 400+ Whiskies, 1 Memorable Night is how the night is billed.  If this is the first you're hearing of it, don't get too pumped up, the entire event is sold out, but do yourself this favor and get hip to the event so that next year this list will mean something to you.
Navigating 400 whiskeys is the challenge, and each year hundreds of dram seeking, whiskey-loving, malt, and grain-heads converge on downtown St. Louis to accept it. For me, I challenge myself to make the challenge different each year.  Last year, I focused on local and Missouri whiskeys, while this year I'm going for award winners.
More than 2,200 spirits were entered to be sipped and evaluated at the San Francisco World Spirits Competition in April and the World Whiskies Awards 2017
Here are 12 whiskeys from some of the world's most prestigious distilleries that earned awards and all will be at "Whiskey In The Winter."  So, if you've got your ticket, set your challenge or accept mine.  Either way, have a great time!
---
David Nicholson Reserve Kentucky Straight Bourbon | Lux Distillers
Award: Best straight bourbon
Price: $33
---
Elijah Craig Barrel Proof Small-Batch Kentucky Straight Bourbon
Award: Best small-batch bourbon in the 11 Years and Older category
Price: $50
---
Four Roses Elliott's Select Barrel-Strength 2016 Limited Edition Single Barrel Bourbon
Award: Best single barrel bourbon in the 11 Years and Older category
Price: $125
---
Glenmorangie Nectar D'Or 12-Year-Old Single Malt Scotch
Award: Best distillers' single malt scotch in the Up to 12 Years category
Price: $75
---
Ardbeg Uigeadail Single Malt Scotch
Award: Best distillers' single malt scotch in the No Age Statement category
Price: $80
---
I WISH:
Only available for VIP


The Tyrconnell 16-Year-Old Single Malt Irish Whiskey

Award: Best single malt Irish whiskey
Price: $100
Whipper Snapper Distillery Upshot
Award: Best Australian Corn
Price: $98.00
---
Nikka Whisky Taketsuru Pure Malt 21 Years Old
Award: Best Japanese Blended Malt
Price: $400.00

---
Teeling Whiskey Single Malt
Award: Best Irish Single Malt
Price: $48.00

---
Glenmorangie Lasanta
Award: Best Highland Single Malt
Price: $52.50

---
Talisker 10 Years Old
Award: Best Islands Single Malt
Price: $42.00


---
Ardbeg Corryvreckan
Award: Best Islay Single Malt
Price: $76.20