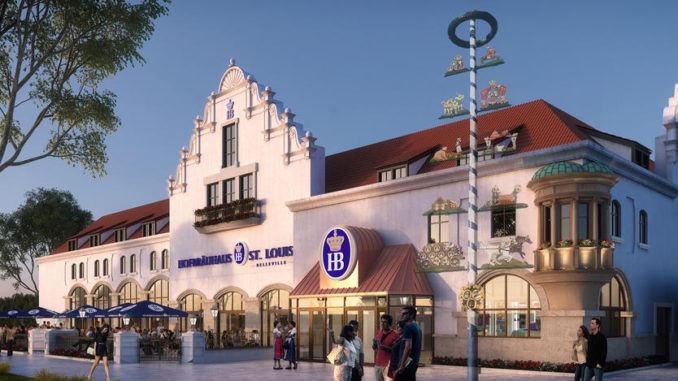 One of the most anticipated openings in the local beer community appears to have finally arrived.  A blog post on the Hofbrauhaus St. Louis – Belleville website announced they will be opening their doors and pouring beer this month!
We know we said late January – unfortunately, we won't make that goal. We're working hard every day to open as soon as possible, but some things are outside of our control. We'll be serving up the area's best beer and German food within a matter of weeks.
That week will start Monday, February 26.
Here's what's left to finish up:
• Some changes that are underway before they can install their state-of-the-art beverage distribution system from Gruber in Germany.
• Their beautiful hardwood furniture, which is being manufactured locally, is almost finished.
• Their one-of-a-kind point of sale system is being installed to ensure that the kitchen runs smoothly.
• The last bit of wiring for the kitchen installation is being finished up now, and the final connections will be made to our kitchen appliances.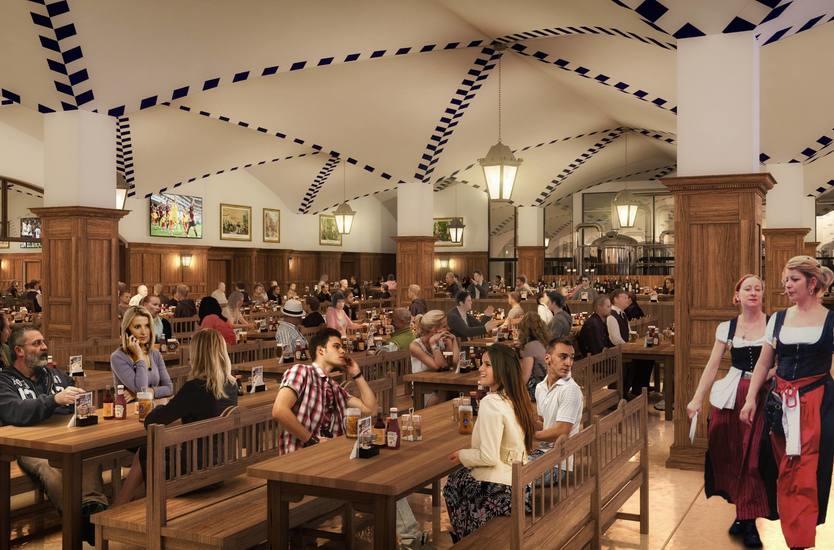 The Beer
If everything goes as the website says, St. Louis beer lovers will be sampling from a menu featuring year round classic Bavarian brews,  brewed according to the 500-year-old Purity Law of 1516 for pure flavor.  Be on the lookout for some seasonal offerings as well.

Hofbräu Original
Boasting a refreshing flavor, fine hops aroma and around 5.1% abv, this bottom-fermented brew is as well balanced as it is delicious. It has true character.
Hefe Weizen, Weissbier (aka Weizenbier),
Münchner Weisse is pretty darn special. At  5.1% abv. it has a refreshing and fruity taste that can only come from being brewed by ancient tradition.
Dunkel
Did you know dark beer existed in Bavaria long before its light counterpart? In fact, it was the first type to be brewed at the original Hofbräuhaus in Munich! Here's something else you may not know: when people talk about dark beer, chances are they mean a Munich-style brew.
This archetypal Bavarian beer still reigns as one of our most well-rounded flavors. Whether you're celebrating the start of the weekend or a wedding anniversary, this spicy, bold brew featuring 5.5% abv. is perfect for every occasion.
Thing To Know
Stein lockers will not be available for pre-sale. They don't have a good way to do this logistically. They will be available in the restaurant on a first come-first served basis. Come early to make sure you reserve yours in time.
They are planning to have live music seven days a week. Nightly bands will be from Germany and Austria, however, for some off times and special events, they are looking to use local bands – German and otherwise.