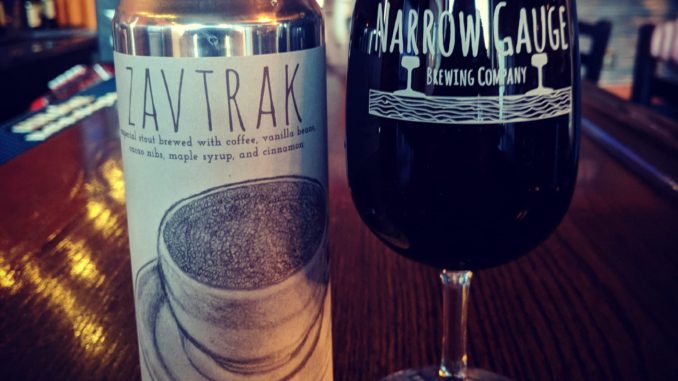 Jeff Hardesty and his crew at Narrow Gauge are releasing this year's version of Zavtrak this weekend.
Zavtrak will be released for 16oz can sales and on draft. Zavtrak is an Imperial stout aged on cacao nibs, vanilla beans, cinnamon sticks, maple syrup, and Blueprint coffee.  It's a big beer and will keep you warm thanks to its 10.1 ABV.
No growlers or crowlers fills for this one though, as they are saving a good amount for draft and hope it will stick around for at least a few days.
I have not had a chance to try this beer yet, so I went on to Utappd to see what some of you thought of the beer.  Reviews are solid.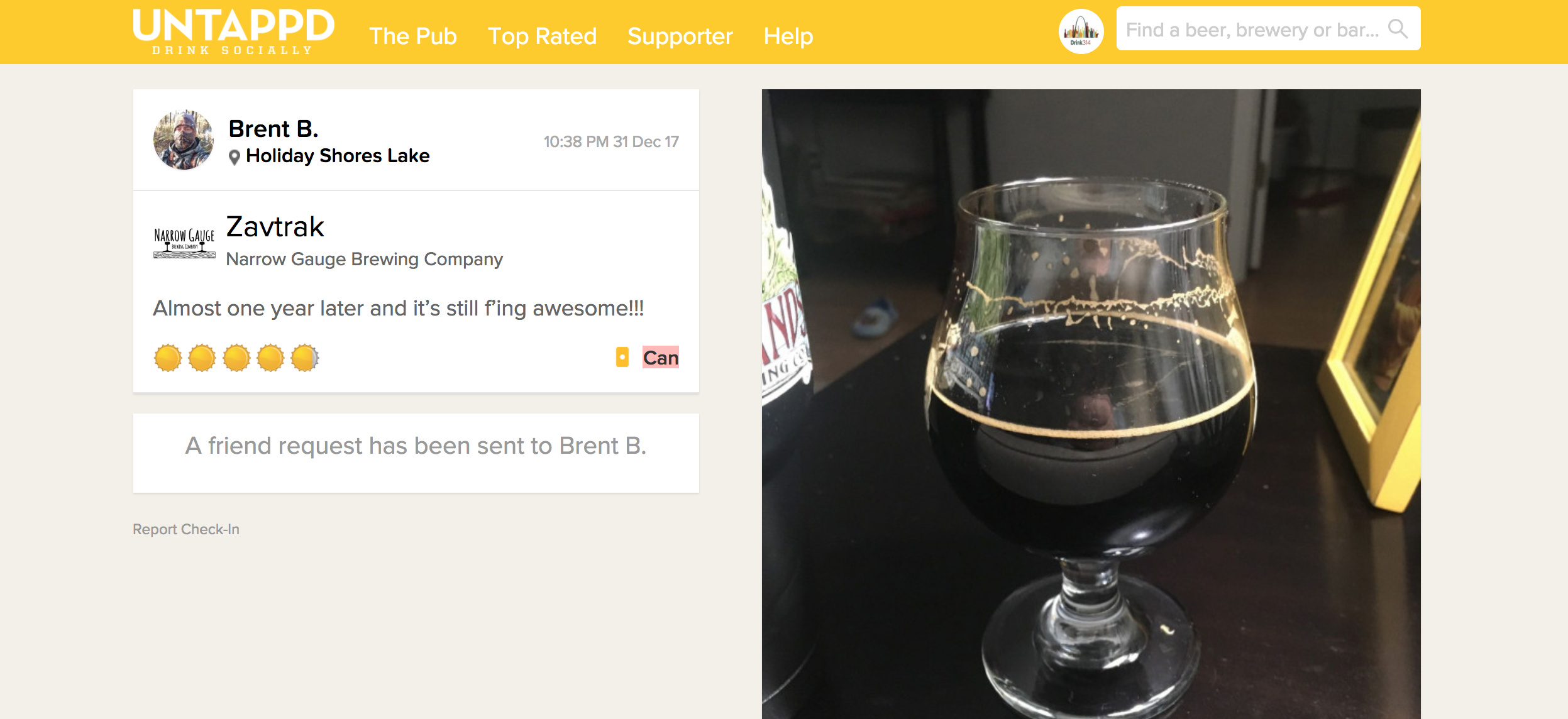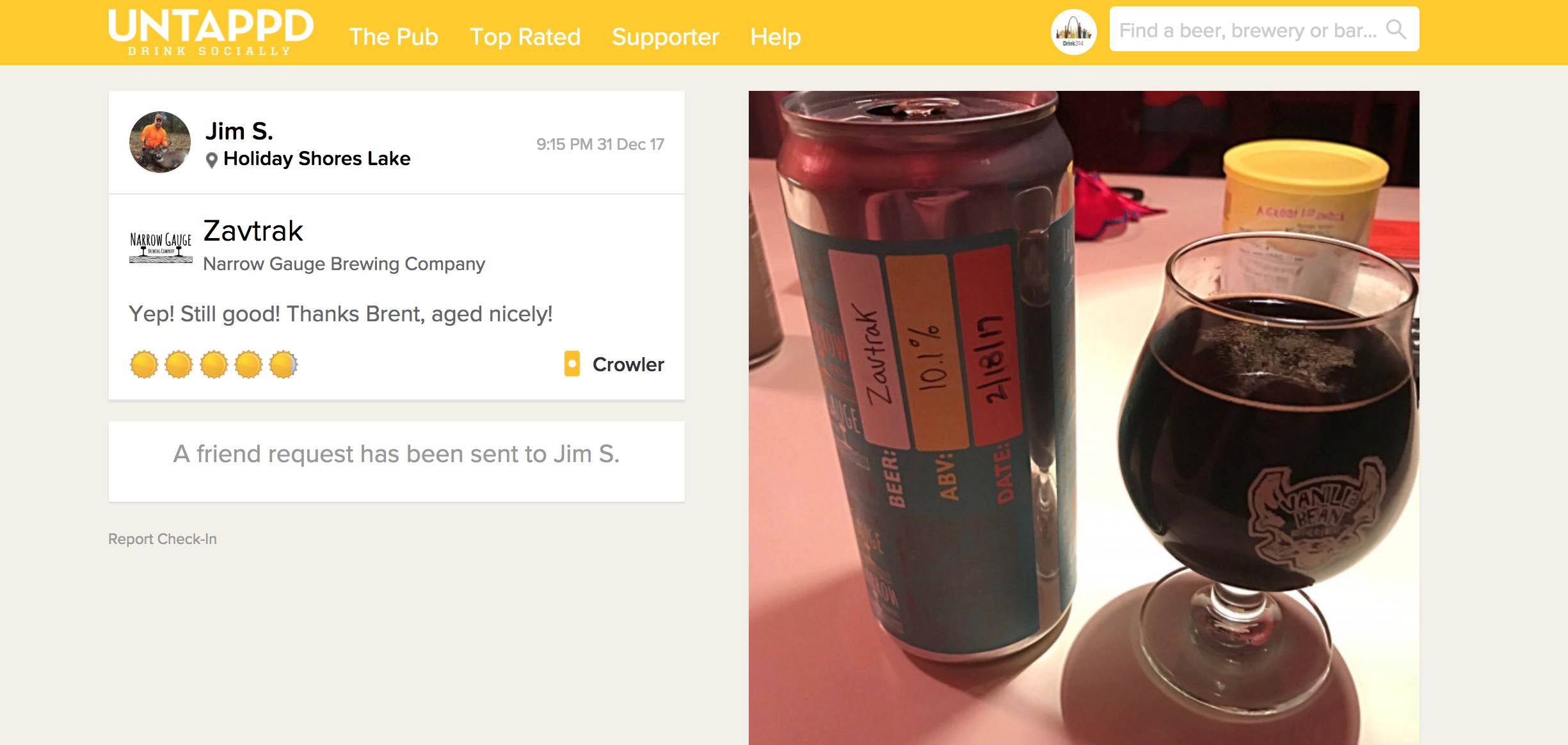 Additional parking is being made available if necessary at Florissant Valley Christian Church, which is just west of the brewery.
Also, Narrow Gauge posted that there will be absolutely NO bottle sharing allowed.
.