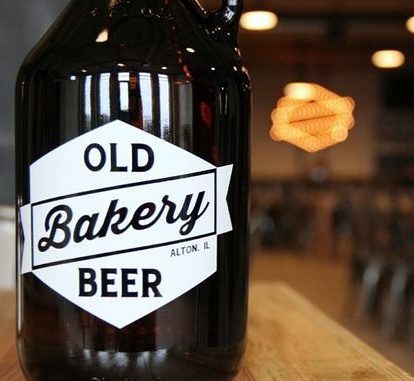 Recently I was perusing the shelves at Clayton Beer Cellar, when I ran into an old favorite.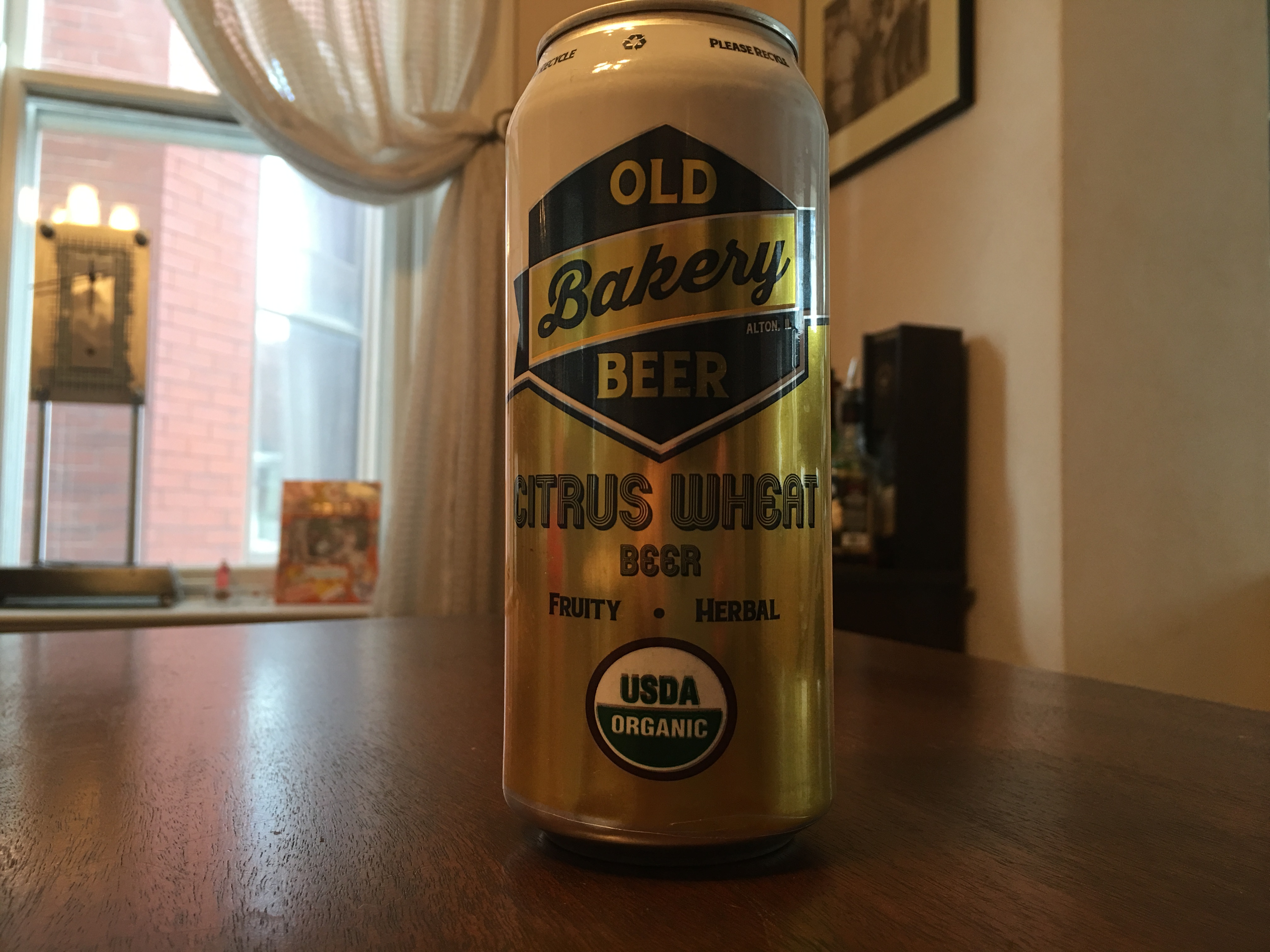 Old Bakery Beer's Citrus Wheat is an unfiltered American Wheat beer, brewed with lemon peel, orange peel, coriander, and chamomile.  By no means a heavy beer at 4.7 ABV, this is a sessionable choice that is interesting and unique.
Beerography
So, what is the story behind the beer in the can? I reached out James Rogalsky, head brewer at Old Bakery to find out the backstory.
How did Citrus Wheat come to be?
We were looking to brew something summery back in the spring of 2015. We brewed this and it was a hit! We tweaked the recipe a bit but quickly settled on this one.  It's basically a mash-up between an American-style Wheat Beer and a Belgian Wit. From the Wit comes the Orange Peel, Coriander, and Chamomile. We use an American Ale yeast and hit it with a significant amount of Lemon Peel, which is more typical of American Wheats.
We brew it with Organic Raw Wheat grown just outside Champaign, Illinois. About 40% of the total grist.
How does the beer pour and appear at first glance?
Pours a hazy straw color, with a nice frothy white head.
Can you describe this beer's bouquet on the nose?
Fruity, lemony, with a bit wheaty graininess.
What flavors can we expect when we first try this beer?
A clean fermentation profile, lot's of fluffy raw wheat, lemon, with the orange, coriander, and chamomile in the background.
---
This is a great spring and summer beer. My recommendation is to pick up a few cans and make them a staple in your beer fridge this year.  This will be a good one have around for the backyard, watching the Cardinals or after mowing the lawn.
I also checked my Untappd friends, and they are also digging this brew, giving an average rating of 3.75, although I rated it higher.
More Citrus Wheat in cans
The biggest news for the Alton brewery is that their new canning line. Until now, Old Bakery utilized the mobile canning talents of Midwest Mobile Canning.  Having their own canning line will allow them more flexibility and control over their product.
"This also means that we will have a larger lineup of beers in 2018.  We will have 3 rotating seasonal series beers available, each featuring a quarterly release – our Core Series featuring a few of our mainstay seasonals such as Oktoberfest and Hibiscus Tart, a Coffee Series featuring exciting collaborations with Kaldi's Coffee, and a Hop Series featuring several hop forward styles ranging from Pilsner to Rosemary IPA." – Lauren Pattan
More information about their lineup for next year will be available very soon as well as plans to expand their distribution footprint, but some details are still pending.
New Releases
The first of the new releases from Old Bakery will feature a called Centennial White, which will debut the new Hop Series.  A white IPA, brewed with just Centennial Hops, it will be light in color with a fluffy head from the addition of raw wheat, which was procured from Cow Creek Farm in Central Illinois.
"Due to the generous use of Centennial Hops, the beer will have a lot of citrus & some floral character in both the aroma and flavor profile.  The beer comes in at 5.7% and 55 IBU.  It was a crowd favorite at the pub last year, so we are excited to offer it into distribution with both cans and draft in 2018!" — Lauren Pattan
Breaking-in New Beers
The new canned seasonal series will include four never before brewed beers and eight beers they have never distributed.  They will also be featuring more pilot brews at the pub, which means there will always be some be something new to try.