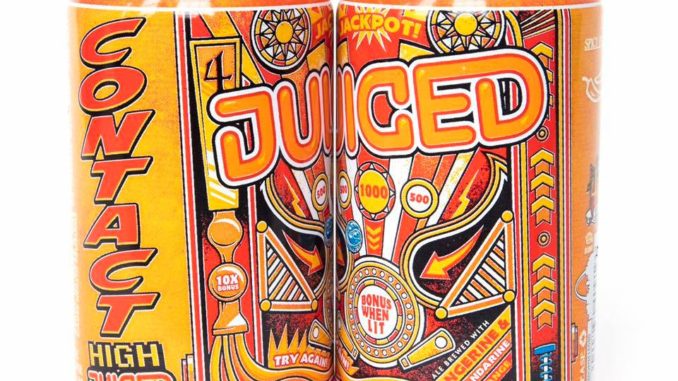 Spring has arrived and it's time to start embracing the arrival of your favorite Spring and Summer beers.  One that should be on your search list is 4 Hands' seasonal Contact High.  The popular Pale Wheat Ale first arrived in 2012. It pours bright orange and is full of big citrus off the nose.  The hop profile includes "copious" amounts of Pacific Northwest Hops and is dry hopped with fresh orange zest.
Contact High is available from April to September.
In 2016, 4 Hands expanded the brand's line with the addition of Contact High – Lime, and now it's time for yet another new addition.  Get ready for Contact High – Juiced.  The new variant is JUICED up with tangerine juice and zest, giving it a big citrusy aroma and crisp hop.  Contact High – Juiced will make its debut Friday, March 30th at the popular pinball bar, The Silver Ballroom.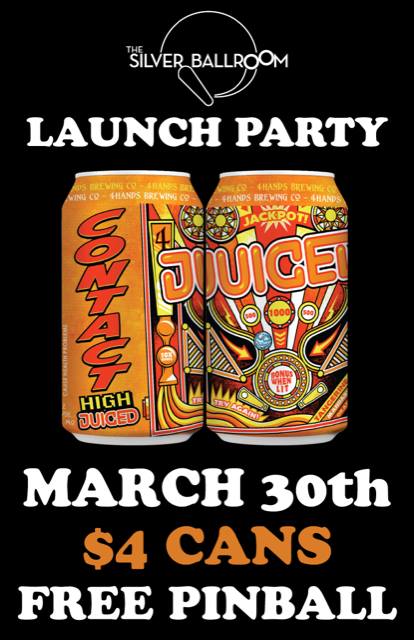 Don't worry, you can still reminisce with the original. It will be available in a new variety 12 packs hitting the shelves shortly after Juiced cans along with the return of Lime Contact High!