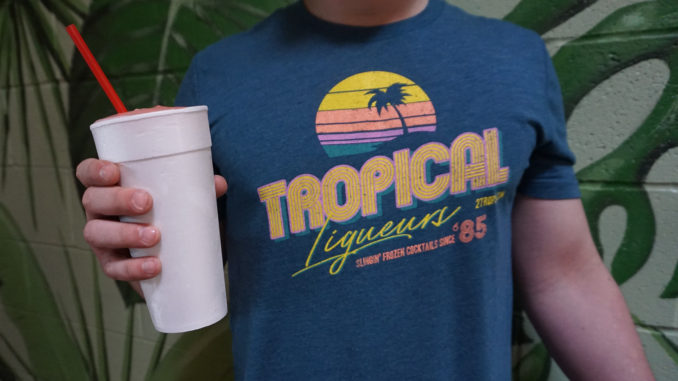 The wait is over for Tropical Liqueurs (Trops) fans. The popular frozen cocktail bar will open their new location in The Grove at 4104 Manchester Ave., St. Louis, Missouri 63110 at 11 a.m. on Thursday, May 17.
"We could not be more excited to bring Trops to the Grove," says Billy Thompson, who owns the St. Louis Tropical Liqueurs franchise with his brother Bradlee Thompson and sister Connie Vaughan.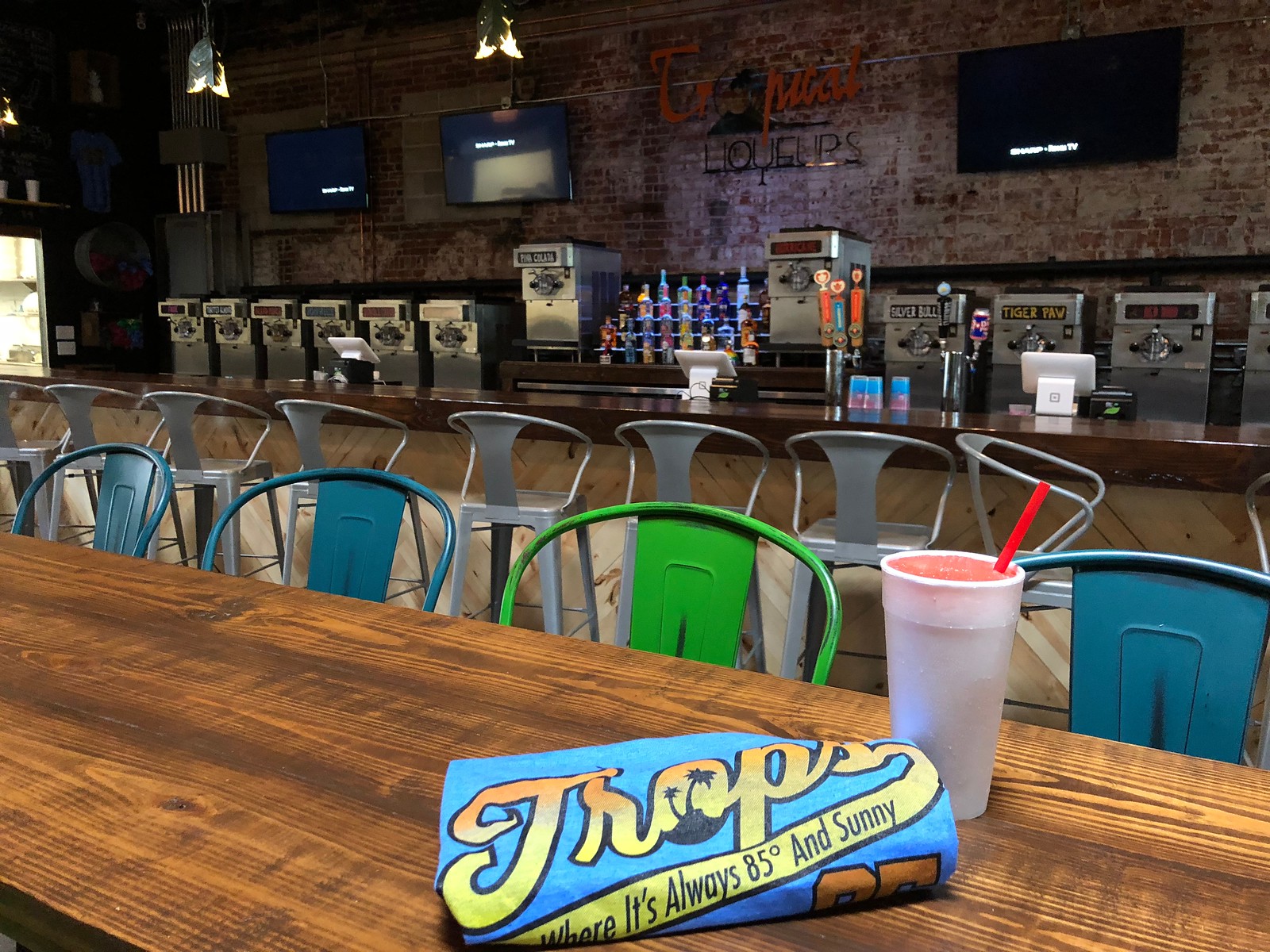 The new space boasts 14 frozen drink machines, an expansive patio, ten televisions which will broadcast St. Louis and Mizzou sporting events and an outpost for Guerrilla Street Food. The menu will feature old favorites such as the Tiger Paw, which combines 151 rum and peach schnapps with pineapple and orange juices, and the Raspberry Lemonade that is a combination of raspberry liqueur, vodka, lemonade and raspberry puree and new cocktails including a Frose frozen rosé wine cocktail. There will also be a rotating non-alcoholic slushy available.
"We have done a lot of the work within the space ourselves, from the tropical design of the space to the painting and staining of the bar and tables it's been a hands-on renovation. It has been an adventure that has landed us where we belong, here in The Grove," says Billy Thompson, who is also a resident of the neighborhood.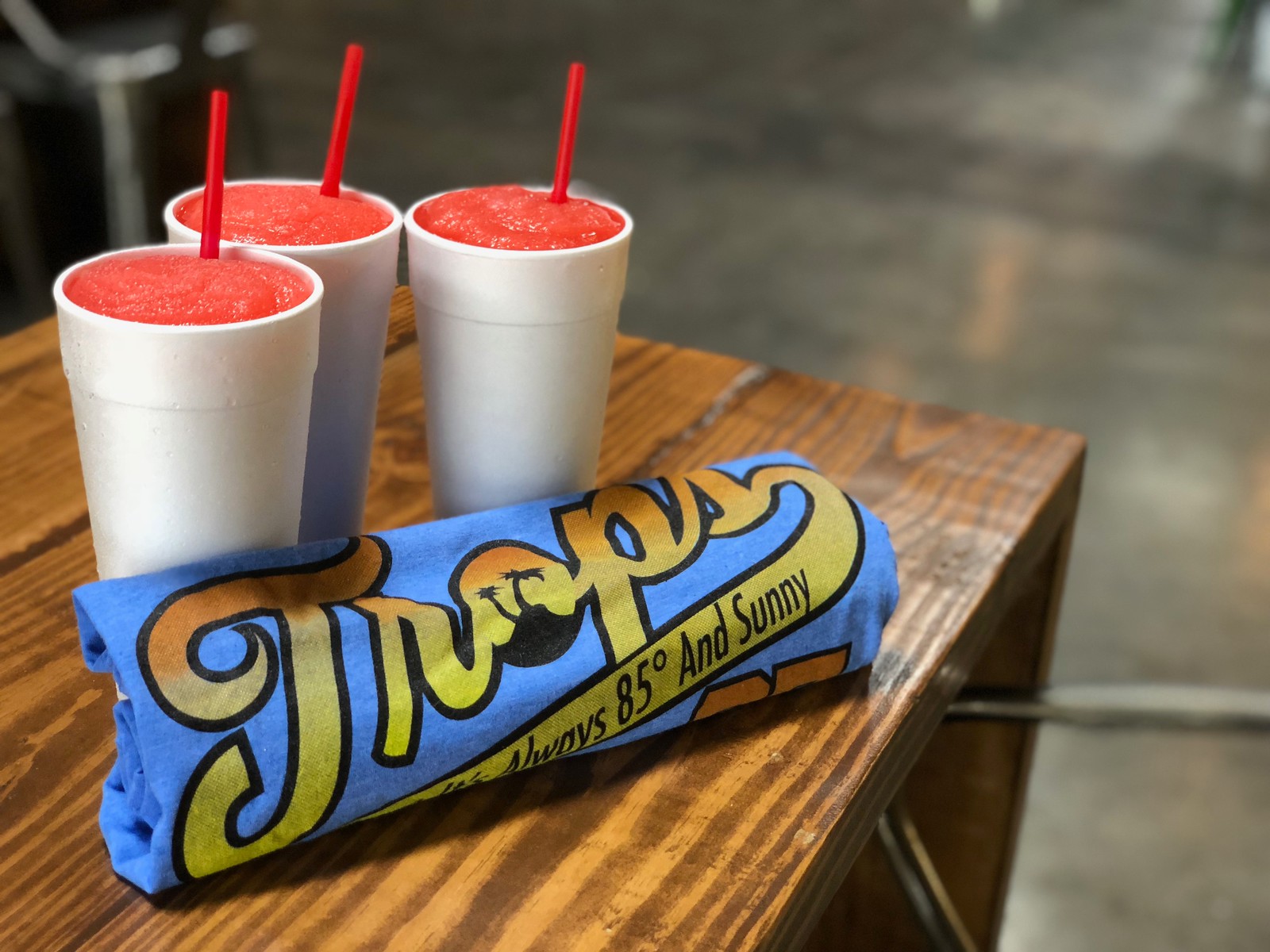 In addition to a larger space, guests at the new location will be able to enjoy creative handhelds and craveable late-night dishes from Guerrilla Street Food including Salted Duck Egg Popcorn featuring a local, housemade kettle corn topped with the very popular Filipino flavor of salted duck egg and the Filipino Crunchwrap which is a take on a fast food favorite made with pork shoulder chorizo, refried mung beans, fried wonton, mung bean sprouts, calamansi crème, labuyo hot sauce, chicharrón and green onion grilled in a flour tortilla.
Trops plans to be open Monday through Saturday from 11 a.m. until 1:30 a.m. and Sundays from 11 a.m. until midnight. During their first three nights of business owners will be collecting donations for Pride St. Louis at the door.
Tropical Liqueurs was started in Columbia, Missouri more than 30 years ago and also has a location in Springfield, Missouri. The owners of the St. Louis franchise voluntarily closed their Soulard location in December 2016 and returned their liquor license to the City.