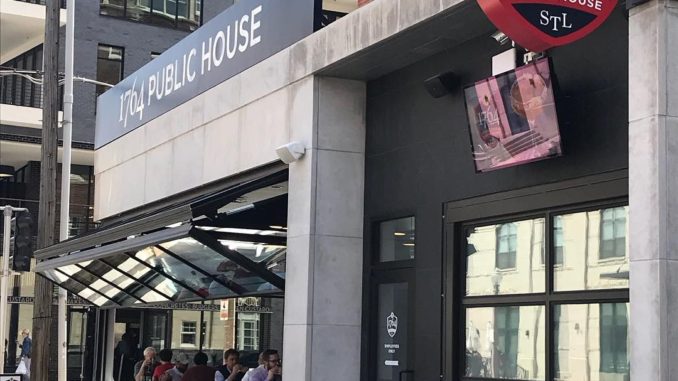 Our friends at 1764 Public House (39 N. Euclid Ave.) are throwing a crawfish boil this Saturday and reminded of two things.  First, as a second son of New Orleans, (I'm married to a native) I've grown to love crawfish, and I've not had my fill this year which is never good and second, knowing what kind of beer to drink while sucking heads is an art form, so I"m here to help.
What to avoid
I'm suggesting you avoid stouts and porters or any beers that are wintery, heavy and could have a roasted taste. High alcohol content beers should also be avoided.  With the spice and salt from the actual crawfish boil, you'll be swigging a lot and getting too tipsy too fast will cause you to eat less and who wants that.  Avoid beers that are bitter and stay away from IPA's which will overpower and cleanse your palate of the cajun flavoring and again, you don't want that.
What to drink
There are plenty of appropriate styles. Pilsners are amazing as are pale ales, blondes, or wheats.
Saturday's Event
This is the first annual Crawfish Boil for 1764, and will be held Saturday, May 12 on its patio in the Central West End.
Attendees can expect all-you-can-eat crawfish, live music from Reunion Jazz, West End Jazz and Voodoo Blues Band, and drink specials featuring Budweiser, Belvedere Vodka and Ardbeg Scotch — plus, plenty of good old-fashioned Southern hospitality.
"New Orleans is our sister city, and has been a source of great inspiration for us at 1764 Public House, so we thought what better way to honor New Orleans than to throw a party celebrating all the grand traditions and great flavors that have traveled up the Mississippi to St. Louis," Gamlin Restaurant Group Proprietor Lucas Gamlin says.
Ryan Cooper, executive chef for Gamlin Restaurant Group, will cook up the fresh crawfish, which will be served alongside a hearty low-country boil of red potatoes, corn, and andouille sausage. Meanwhile, local bands will take the stage to offer plenty of Cajun flair.
"We can't wait to spend the day celebrating with friends, old and new, and hope this will be an event people look forward to for years to come," Gamlin says.
Tickets, which also include a complimentary Budweiser and souvenir pint glass, are available for $40 at 1764pub.com. Attendees will be able to choose from one of two sessions — 11 a.m. to 2 p.m. or 4 p.m. to 7 p.m. Walk-ins are welcome.