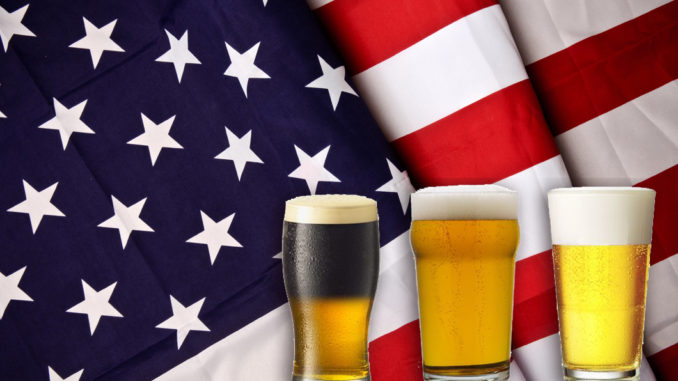 We're on a mission to shine a light on all the good brewers around the St. Louis region who are using their beer and time to help out our community.
Drinkin' For A Cause – is us on the lookout for any event, beer release or genuine "good idea" that brings beer and beer lovers together for a good cause.  If you know of an event, please post the information on our Facebook page.
---
About a year ago I was flying home from Washington D.C. on Southwest Airlines and I was lucky enough to be accompanied by more than a dozen American heroes.  My flight home was an Honor Flight, with more than two dozen World War II and Korean War Veterans returning home after spending a day in our nation's capital seeing the memorials dedicated to them and their comrades.  If you have never seen an honor flight in person, it is quite something to behold.
Getting these veterans to Washington D.C. and back is quite a task, and the good folks at Greater St. Louis Honor Flight depend on all of us to help out. And what better way to raise money than pouring good beer.
Hops for Heroes
Saturday, Nov. 17, 2018, from 1 – 5 p.m.
The 3rd annual craft beer festival at the Knights of Columbus Hall in Edwardsville. Proceeds from this event will go to Greater St. Louis Honor Flight to purchase an Honor Flight for one or more U.S Military Veterans to visit all of the war memorials in Washington, DC!

Tickets are $25 per person and must be purchased online. The 2nd Annual event in 2017 was SOLD OUT, so plan on getting your tickets early, as only 150 tickets will be sold!
"We feel strongly that every veteran who has served this country deserves our utmost respect," said Hops For Heroes.  "One very small way that we can do that is to provide a trip to D.C. to so that they have the opportunity to see these impressive memorials in person and pay their respects to those they served with."
Besides beer samplings from over 20 brewers, food will be available for purchase, including sandwiches, brats, hot dogs and sides. The Knights of Columbus bar will open after the beer fest for additional purchases.
Parking will be available both in the parking lot and in the grassy field behind the K of C Hall. Carpooling or Uber are encouraged.
Must be 21 to purchase tickets. All ticket holders must show valid ID at the entrance.
Here's the current list of brewers that will be pouring at Hops for Heroes this November: